San Pacho Black Honey --- El Salvador Origin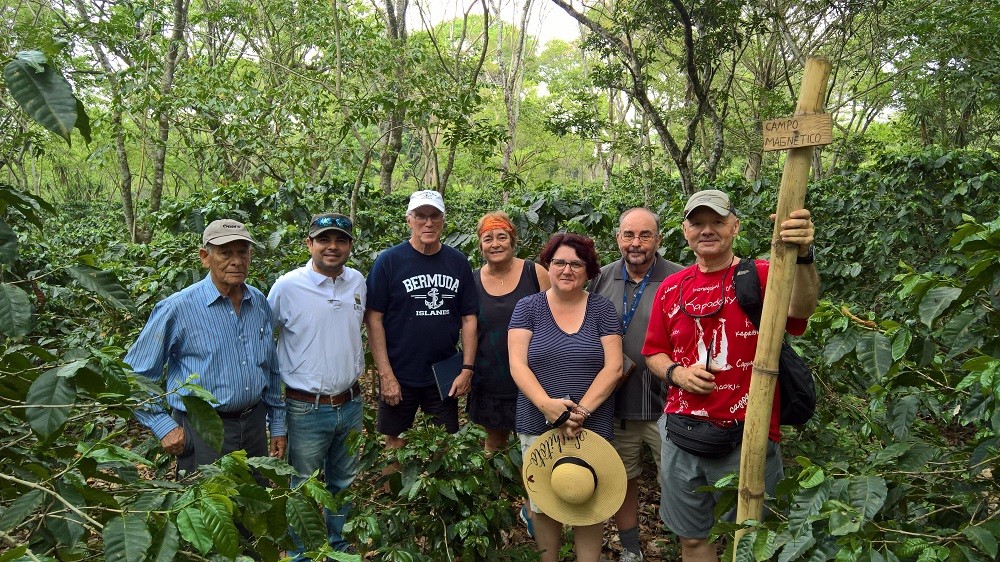 Finca Las Veraneras – San Pacho Black Honey
Ahuachapan, El Salvador
Denomination Origin – Apaneca – Ilamatepec
Finca Las Veraneras, San Pacho Black Honey comes from El Salvador's western region in Ahuachapan close near Guatemala border and is part of the "Apaneca - Ilamatepec" Denomination Origin coffee mountain range of El Salvador. Las Veraneras is a 20 Hectarae farm worked by Mr. Jorge Cruz Reyes who enjoys traditional planting and harvesting methods for the varietals grown at the farm.
Finca Las Veraneras is the cradle of the BioKrop Project, an initiative of a consortium of various single-origin specialty microlot coffee farms across the six mountain regions of El Salvador.
Its focus is to work with nature to improve the soil using microorganisms, compost and natural fertilizers with ancestral biodynamic practices. These agroecological farming practices yield healthy sustainable harvests in the production of coffee, cocoa, and honey. Harvest at Las Veraneras is key as the most ripe coffee fruit is picked daily and farm is well known for innovative fermentation and drying practices to create unique profiles.
Mr. Cruz and his family have been instrumental in pushing the quality of the coffee processing allowing their plants to bring forth their best qualities in order to be able to harvest great results towards a juicy, complex, and downright delicious coffees.